Donald Duke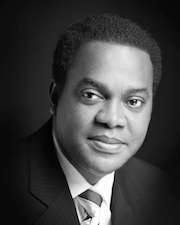 Donald is a co-founder of Hawki West Africa and serves as Director.
He was former Governor of Cross Rivers State, Nigeria and Presidential hopeful. During his tenure as governor, he initiated a variety of reforms promoting businesses, tourism and investments in Cross River State. Through his work Calabar is seen today as the cleanest city in Nigeria.
He was former Chairman, Presidential Advisory Committee for the Privatization of the National Fertilizer Company Limited and Member of the National Economic Intelligence Committee.
Since mid-2007, he has been involved in creating blue ocean strategies for developing profitable landmark projects in uncontested market spaces, including the Lagos Cable Car Project.