Nicholas Chance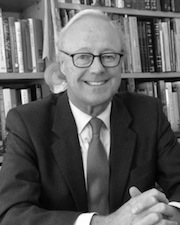 Nicholas joined Hawki Advisory Board in November 2013.
Nicholas was commissioned into the Royal Green Jackets in 1965. He spent two and a half years on active service in Borneo and Malaysia followed by a further year at the Green Jacket Headquarters in Winchester. He completed a Business Administration course at the City of London Polytechnic, passed the Civil Service Selection Board (CISB) of the Foreign Office Selection Board Examination, then joined the Foreign Department of the Financial Times in 1969.
In 1972 Nicholas joined Grieveson Grant and Co as an investment broker, followed by 1 1/2 years in Kenya. Returning to Britain, Nicholas joined the Hargreaves Group PLC where his last appointment from 1983-1987 was as Chief Executive of the International Energy Division, during which he also undertook the Strategic Business short course at London Business School. In 1987 Nicholas joined Third Mile Investment PLC as Chief Executive culminating in the reverse take over of Allied Radio PLC.
In September 1997, Nicholas was appointed Private Secretary to HRH Prince Michael of Kent GCVO, at Kensington Palace. He was appointed LVO by HM The Queen in the 2005 New Years Honours, and CVO by HM The Queen in the 2014 New Years Honours.
Nicholas Chance became a Justice of the Peace in 1985, retiring finally from the City of Westminster's Magistrates Court in 2013. He is a member of the advisory Board of the Institute of Statecraft and a number of other organisations. Nicholas is married and has three children and three grandchildren.