Nicholas Fairfax (Lord Fairfax of Cameron)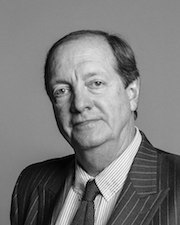 Nick co-founded Hawki with Hugh Martin in April 2011.
A qualified barrister he has been worked in shipping and marine insurance for over 40 years, most recently as a senior executive at one of the world's leading tanker shipping companies until 2020.
He sits in the House of Lords as an Elected Conservative Member since 2015 and is also a Non-Executive Director of Sulnox Group plc, the Greentech decarbonisation company.
A lifelong sailor, he is a Member of the Royal Yacht Squadron. He is married with three sons.