Simon Allen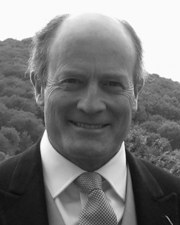 Simon Allen served 35 years in the British Army retiring as a Brigadier at the end of 2005. He was commissioned into The Royal Scots Dragoon Guards rising to command the Regiment and later, the 51st Highland Brigade.
During his service he completed operational tours in Northern Ireland and Kosovo, where he was Chief of Staff of the NATO Headquarters (KFOR). His last job in the Army was President of the Regular Commissions Board (RCB) where he acquired – and developed – his interest in personnel assessment and selection techniques.
On leaving the Army he attended the Manchester Business School before entering the private security industry in the Gulf (Qatar and UAE) for a year. On completion of the contract he moved to Iraq at the end of 2007 to direct the security program safeguarding the US Army Corps of Engineers in their reconstruction of the country. At its height, the program employed 1250 contractors in 17 locations Iraq-wide conducting both mobile and static security of US personnel. After 2 years as Program Director he returned to London for a further 18 months as the company's Director of Operations and Executive Committee member. He joined Hawki in the summer of 2011.
Simon attended the Royal College of Defence Studies, London, in 1999. Married with 3 adult children. He is Honorary Colonel of the Royal Scots Dragoon Guards.