Wayne L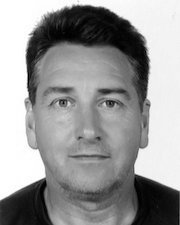 Wayne is a security and risk manager with twenty-two years in the UK military retiring as a WO2 and over eight years of practical experience in the commercial security industry.
During his time within the UK military, Wayne was a team leader with in the Counter Revolutionary Warfare Cell, part of the Counter Narcotics Teams in South America, conducted VIP protection teams worldwide, Commander United Nations Liaison Team and the IFOR Team Controller in Bosnia. He conducted operational tours and interventions into Afghanistan, Iraq, Northern Ireland, South America, Montenegro, Sierra Leone, Bosnia, Kosovo and Albania.
In his training capacity, Wayne was the training team coordinator and operational lead in the advanced phases of the selection, construction and counter terrorist training of the Trinidad and Tobago security forces and the Barbados Defence Forces Coast Guard Counter Terrorist Unit.
On leaving the army, Wayne was the Jordan Operations Manager working with high profile VIPs, then posted to be the Jordan Training Manager for UN Head of Mission Close Protection team, followed by project leader for Hostile Environment Training and Advanced Driver Training for Security Teams deploying to Iraq and other countries in the Middle East for a multinational team. He also worked for a mining project in Africa, conducted security services for a Fortune 100 US steel company providing personal and asset protection across Central Europe and Asia.
Wayne joined Hawki in January 2014 and is based in Lagos, Nigeria.